A fun and purpose built room for children aged 3 month – 12 months
Our youngest babies are cared for in a cosy, relaxing, calm and homely environment that is responsive to the individual needs and routines of each baby.
In addition to the play area the baby room is equipped with a separate sleeping area where each child is allocated their own cot and bedding, and a separate dining area, messy area and nappy changing facilities. The babies enjoy a wide range of activities and experiences that are all carefully planned according to their developmental needs and underpinned by the Early Years Foundation stage.
Our Jelly Babies room is designed to offer a relaxing, stimulating and enabling environment that promotes the individual and diverse learning of each baby.  Practitioners within the Jelly Babies room plan continuous learning opportunities which are enhanced daily through well planned activities and rich interactions.
Our practitioners are on hand to introduce new experiences and scaffold each baby's milestone developments.  We take our lead from the Early Years Foundation Stage framework which supports children in their earliest years, focusing on promoting the three prime areas of development and characteristics of effective learning.
The aim of the Jelly Babies room is to provide our youngest babies with a safe, secure and stable environment in which they are loved and cared for as individuals.  In the Jelly Babies room your child will be appointed their own key person who will provide your baby with the continuity of support and care throughout their transition into Sunny Meadows.  Your key person will ensure individual needs are met in a quiet, stimulating environment as well as rich one to one interactions throughout the day
All of our Jelly Babies practitioners are highly trained including safe sleep in infants, sling training, baby led weaning, play therapy and early communication and language training as well as Makaton training.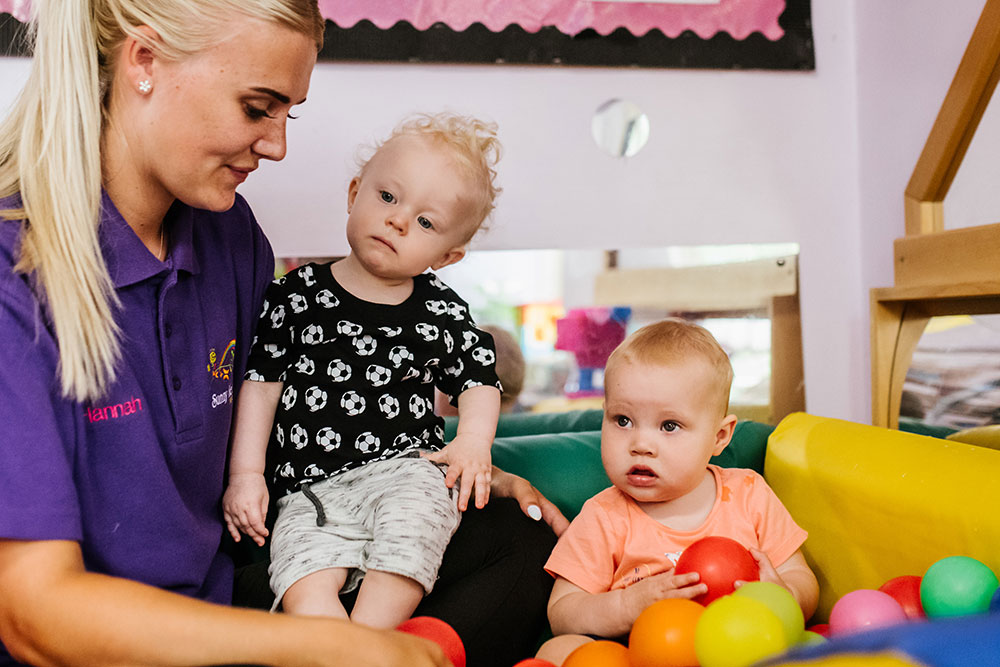 Voted
OUTSTANDING
by OFSTED