An outdoor area built for the children to play and develop
The outdoors offers all sorts of wonderful possibilities for play and development, allowing children to make the most of natural resources and work on a bigger scale than indoors.
We are very fortunate to have three separate outdoor areas for our children to explore.  These include our natural forest garden, a large bright open space with coloured safety flooring and our sheltered under 2's area.
The forest garden boasts a natural experience for children to access their very own mud kitchen which includes elements from indoor play. Children experience a highly enriched environment with the opportunity to mix soil, water and other natural materials.
Children can see physical transformations but are encouraged to use the imagination to build on their experiences and subsequently develop expressive language.  We also promote the growing and nurturing of plants and vegetables, along with a variety of open ended resources.
All three of our outdoor areas provide a wealth of equipment which help our children to develop in a variety of ways, these include the development of personal health, exploration and investigative skills, risk taking and managing risks as well as supporting children's self-esteem and self-confidence.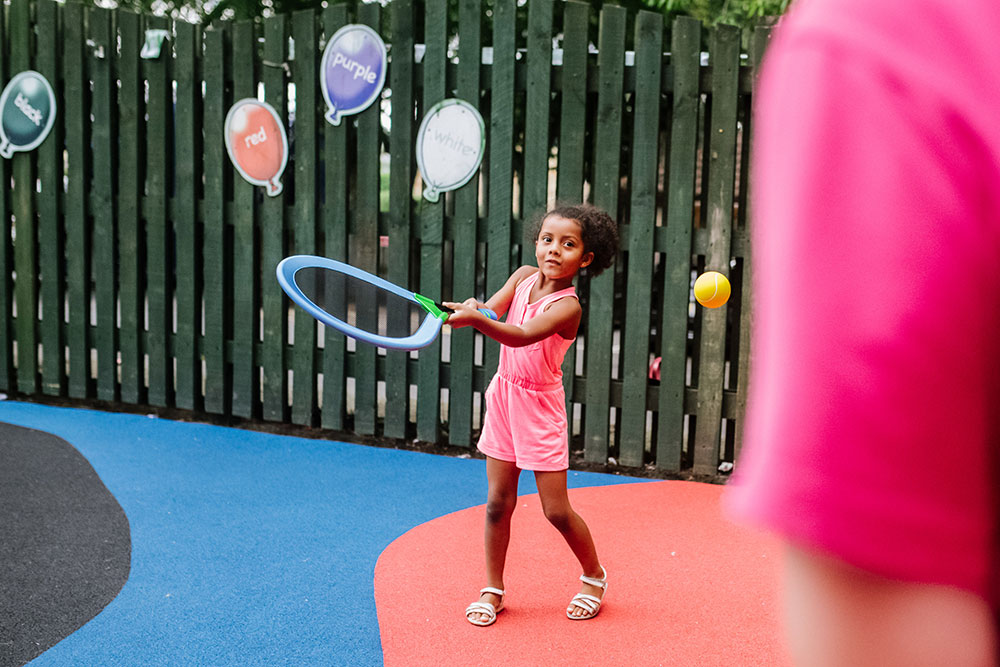 Voted
OUTSTANDING
by OFSTED