Jelly Beans is a fun and purpose built room for 1 – 2 year olds
Our Jelly Beans Room is for children who are becoming confident in their mobility giving them more opportunities for exploring and investigating the world around them. Our safe and stimulating rooms foster children's curiosity to support their learning and development.
Our Jelly beans room is a lively, stimulating and happy atmosphere with three separate rooms for all children to free flow between.  Our Jellybeans children are developing the skills to interact and socialise with their peers, they are given many opportunities to take part in carefully planned activities and given the time to explore and express themselves. Children are encouraged to try new things, develop their skill of making choices and explore the carefully planned environment around them
We aim to provide our children with a safe, secure and stable environment in which they are loved and cared for as individuals. Children are supported in developing their likes and dislikes and using their developing communication skills to inform the staff of their needs.
In the Jellybeans room our practitioners are highly trained in developing our children's early language skills along with supporting each child to build on their self – confidence, independence and social relationships with others.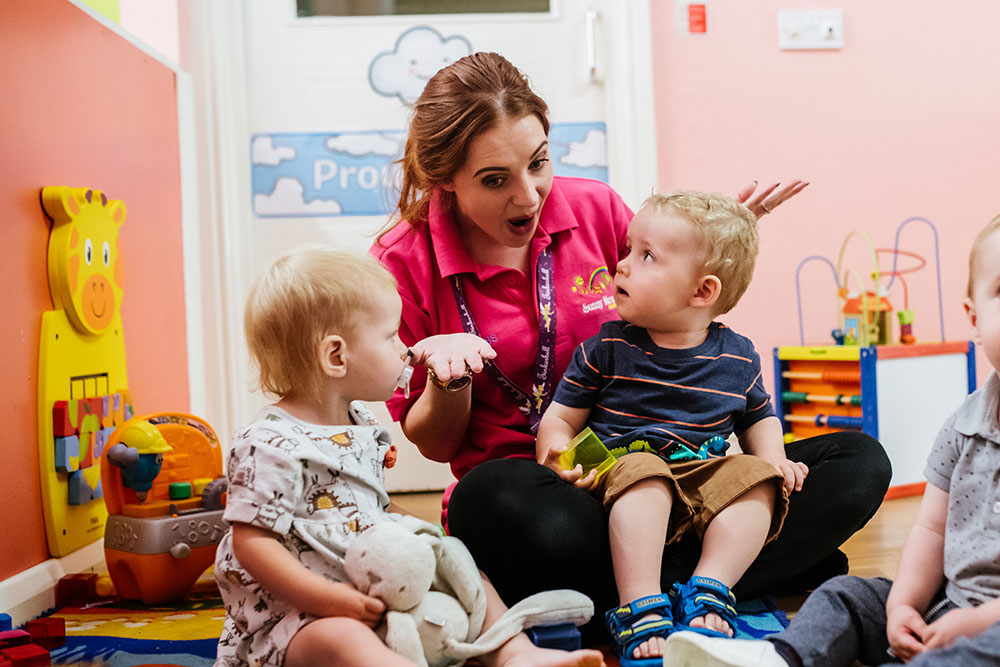 Voted
OUTSTANDING
by OFSTED